VisioCompact®
A Complete, Compact
Machine Vision Solution
VisioCompact® is stand-alone unit able to perform reliable inspection of packaging within a small footprint. It is the perfect solution for inspecting labels and artwork, barcodes and print on all sides of packaging.
The system can also inspect package seals not requiring transillumination, i.e. packages with non-transparent bottom foil.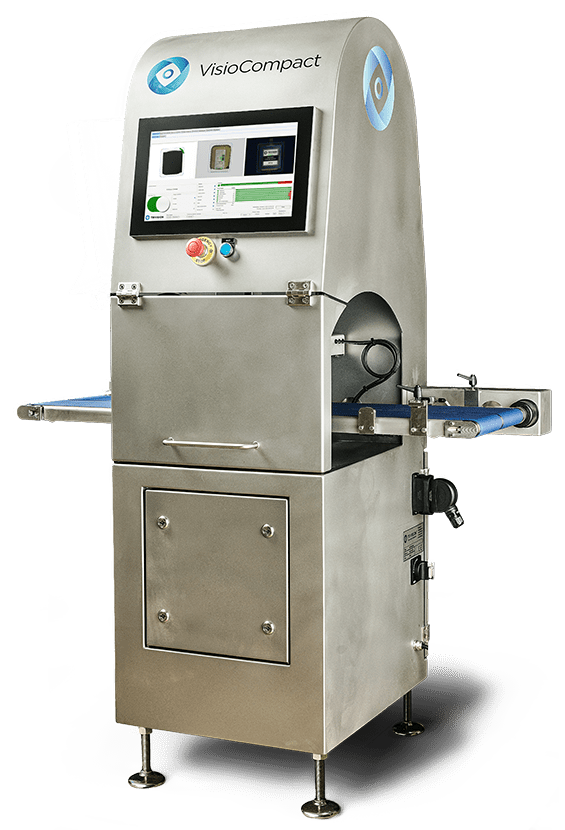 Highlights
Highlights
Compact stand-alone unit
Built-in conveyor, ejector mechanism and operator panel
Powered by TriVision vision software
Technical Overview
Technical Overview
Specifications
Cameras: GigE Line Scan
Max. dimensions of inspected products: 100H x 280W x 280D mm
Max. conveyor speed: 800 mm/s
Mechanical Specifications
Material: Stainless steel AISI 316
Dimensions: 1680H x 1128W/808W x 610D mm
Conveyor Dimensions: 1128W/808W x 300D mm
Conveyor level: 900 mm (+/-50mm)
Ejector Mechanism: Mechanical pusher (Standard)
Enclosure Rating: IP 64
Built-in Computing System
Processing system: Industrial PC
Operating System: Windows 10 IOT Enterprise LTSB
Interface: Gigabit Ethernet and Digital I/O
Communication protocol: OPC UA and REST
HMI: 15,5" full HD multi-touch panel
Language: All languages are available
Supply
Voltage: 230VAC / 50 Hz, Max 13A
Power: 2,5 kW
Download Visiocompact brochure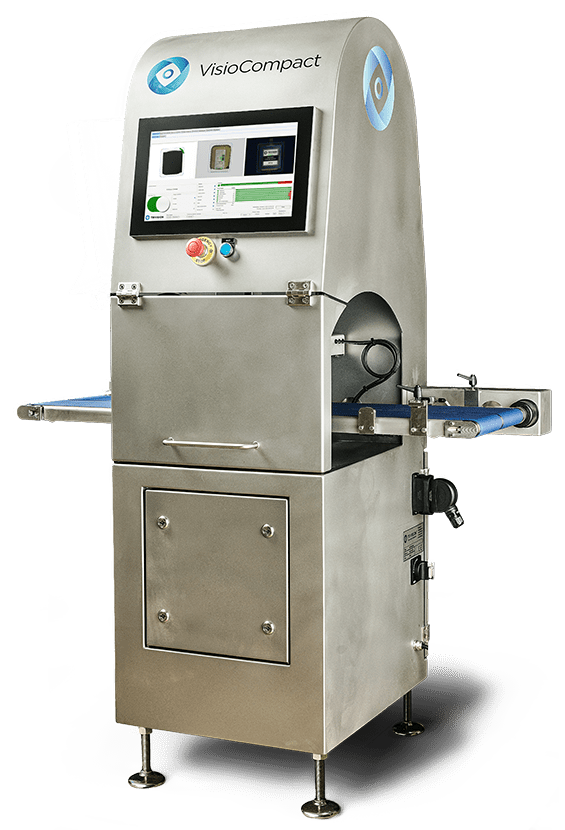 VisioCompact®
Efficient Vision Made Compact
VisioCompact is designed as a complete vision solution with a built-in operator panel and conveyor, with the possibility for adding an ejector.
With camera setups above and below conveyor level and different configurations available in a clever design, VisioCompact® is truly a comprehensive solution in a compact unit.